S.W.A.T. -

Schools Working and Achieving Together



We have chosen 12 children to represent our school. They are called the SWAT (School's Working Achieving Together) Ambassadors. You can look our for them as they wear their new badges. The symbol of the badge shows children's hands joining together in the school colours from each school as a symbol of collaboration and respect.
The children meet and work with other children from different schools. Last year the theme was Friendship.
The children enjoyed days working together through art and sports and developed friendships across the schools.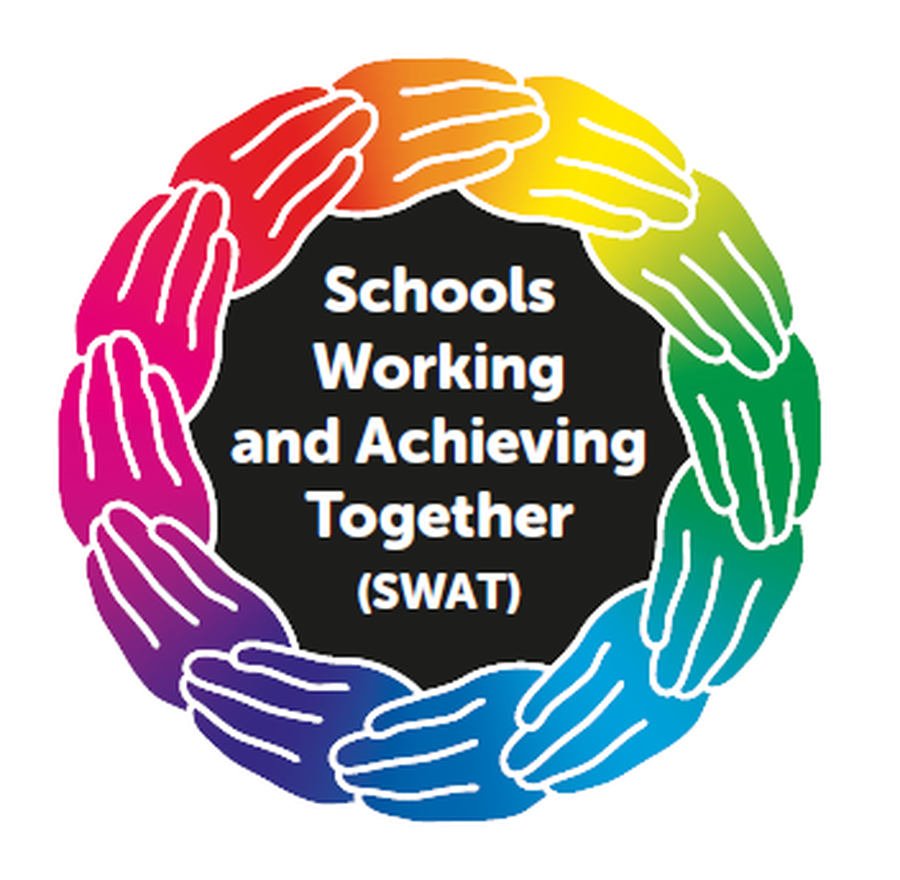 Saturn: Sonny & Shianne
Mars: Airantas
Jupiter: Theo, Hassan & Mackenzie
Earth: Megan
Neptune: Declan & Emily
Mercury: Charlie & Harrison
Venus: Ocean & Ashton
Report From SWAT Ambassadors
Last Thursday, the SWAT team visited Burnley Youth Theatre and took part in lots of activities based on diversity. They were all in separate groups and some of them sang, danced and took part in a piece of drama. At dinner time, the schools shared their friendship bracelets with their new friends. To end the day, the children shared their work with all the other schools before saying goodbye!
Ocean & Ashton
This year our SWAT Ambassadors will be working with 12 other schools around the theme of DIVERSITY.
The other schools are:
Whittlefield Primary School

Walverden Primary School

St John's Cliviger CofE Primary School

St Phillip's CofE Primary School

Springfield Primary School

Reedley Primary School

St John Southworth RC Primary School

Padiham Green CofE Primary School

Briercliffe Primary School

Whitefield Infant School

St James' Lanehead CofE Primary School

Wellfield Methodist and Anglican Church School.